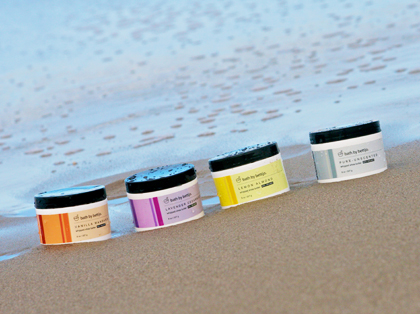 Organic Whipped Shea Butter
SRP $38.00
Here's your chance to get your hands on our most coveted, intensive moisturizing treatment!

Naturally rich in Vitamins A and E, Shea Butter leaves skin supple and soft. Organic Shea Butter is believed to relieve skin irritations such as wind burn, eczema and psoriasis. Our all-natural Organic Whipped Shea Butter is formulated with raw, organic Shea Butter to maximize the healing properties. We whip our shea butter with pure Jojoba and Vitamin E for a full-body intensive moisturizing treat. Our luxurious shea butter is available with our essential oil blends or in unscented for ultra-sensitive skin. 8 oz

Now available in our delicious NEW! Vanilla Mandarin essential oil blend, which we originally developed exclusively for the renowned Phoenician Spa & Resort, and now it is available for your at-home pampering!


Buy on Amazon.com