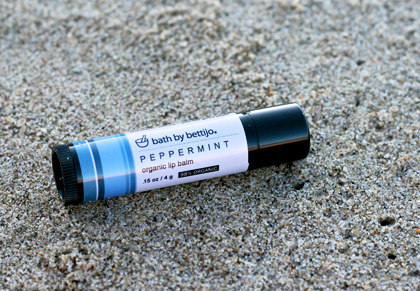 Peppermint Organic Lip Balm
SRP $8.00
An organic spin on the ever-popular lip treat flavor, this balm is packed with organic Peppermint essential oil to make your whole mouth feel fresh with that little bit of tingle. Organic Coconut Oil, Palm Kernel Oil, Olive Oil and Vitamin E combine to moisturize and condition your lips. Now that really is something to smile about!

Aromatherapy: Packed with therapeutic Peppermint Essential Oil, massage this balm into your temples to relieve stress and tension often associated with headaches.

Our Organic Lip Balms come in convenient, 100%-recycled plastic tubes for re-hydration on the go.


Buy on Amazon.com